Westende Junior School...
Inspiring children through creativity, challenge and confidence.
Westende Junior School proposal to join a local all-through MAT called The Circle Trust, please click on the parent page for more information.
Diary Reminders for the coming week
MONDAY-
8:00-8:45 Judo, 15:20-16:15 - Running Club,

15

:15-16:15 Reading Girls football, 15:15 Netball match A&B team away
TUESDAY- 8:00-8:45 Dance, 15:15-16:15 Yoga NO YOGA TODAY, 15:15-16:15 Reading football, mixed
WEDNESDAY- 8:00-8:45 Gymnastics, 15:15-16:30 - Junior Wardens Yr6, 15:20 Kwik cricket, 12:30 Football event Y3/4, 15:15 Football match Girls team
THURSDAY- 8:00-8:45 Drama, 15:15-16:15 Tennis, 13:15 A team Football match, 13:00 TVRL Bulmershe

FRIDAY - 15:15 pop up tennis, 13:00 Y4 Netball tournament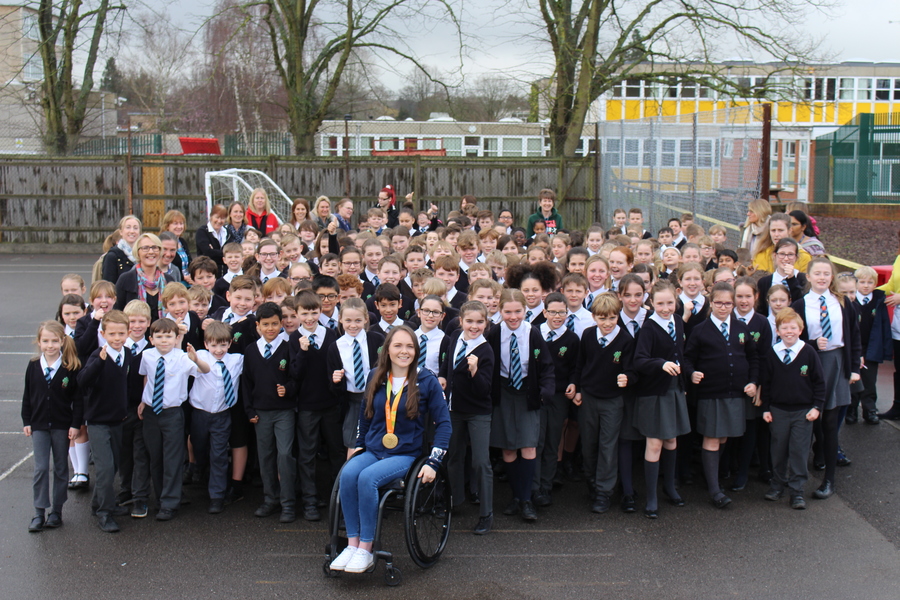 Inspirational British Paralympian Gold Medallist, Lauren Rowles MBE, visits Westende.