Westende Junior School...
Inspiring children through creativity, challenge and confidence.
Diary Reminders for the coming week
MONDAY-
08:00 - Judo, 15:15 - Tag Rugby, 15:20 - Running Club
TUESDAY- 08:00 - Dance Club, 15:15 - Yoga, 15:15 - Mixed Football, 13:00 Y5 Netball and Football tournament CANCELLED
WEDNESDAY- 08:00 - Gymnastics, Y5 trip to science museum, 12:00 Y5/6 Netball tournament 15:15 - Cricket, 15:15 - Girls Football, 15:15 - Junior Wardens
THURSDAY- 08:00 - Drama, 15:15 GD Tennis Club, 15:00 Y6 mixed football match

FRIDAY - 15:15 - Multisports, Yr5 bake sale
Dear Parents,
Unfortunately we are experiencing problems with our telephone system. Engineers are working to resolve the issue which is affecting several schools in the area. In the meantime if you need to contact school urgently, please email us and include 'Urgent' in the subject box and we will respond.
Just a reminder, school email address: admin@westende.wokingham.sch.uk
We will let you know as soon as these issues are resolved and apologise for any inconvenience.
Regards,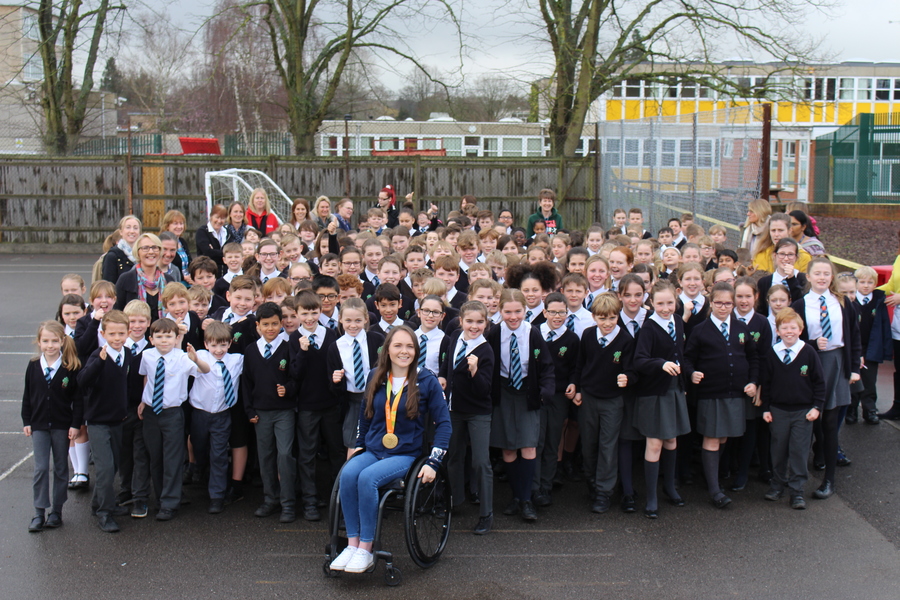 Inspirational British Paralympian Gold Medallist, Lauren Rowles MBE, visits Westende.