Westende Junior School...
Inspiring children through creativity, challenge and confidence.
Diary Reminders for the coming week
MONDAY-
8:00 - Judo club, 15:15 - Reading Girls football club, 15:15 - Y5/6 Cricket match away
TUESDAY- 8:00 - Dance club, 15:15 - Reading football club, 15:15 - Yoga club, 9:30 Sports Day POSTPONED
WEDNESDAY- 8:00 - Gym Club, 15:15 - Junior Wardens, 15:15 - Kwik Cricket, 15:30 - Yr5/6 Cricket match away
THURSDAY- 8:00 - Drama club, 9:30, 15:15 - Tennis

FRIDAY - 15:15 - PA lolly sale, 15:15 - Pop up Tennis, 15:15 Cricket match away
SPORTS DAY POSTPONED
.
The coach is off the motorway, the should be here by just after 6:30pm!
Year 5 Bushcraft Trip Update – Wednesday
The children arrived safely at Bushcraft this morning and after unloading their luggage, made their way to the camp where their first job was to make a camp fire big enough to cook on. For lunch they cooked their own burgers! The afternoon saw the children building shelters including, for those who wanted to, a shelter that they can sleep under tonight. When I spoke to the teachers the children were enjoying spaghetti bolognese and garlic bread cooked over the fire before another evening activity. You will be pleased to hear there has been no rain so everyone is still dry. I'll post another update in the morning, enjoy your night 'off'. Mrs Edgar
Year 5 Bushcraft Trip Update – Thursday
Everyone had a good nights sleep although some of the children did wake up around 5:00! Eight of the boys slept beautifully under the canopy they made yesterday afternoon - they deserve a medal for being hardy campers! The children enjoyed a full cooked breakfast to set them up for the morning activities which include two workshops of first aid and tool making. More news later. Mrs Edgar
The children have enjoyed a very busy day, making their own pizza for lunch and cooking them in the pizza oven. This afternoon they have been boning and filleting salmon which they will cook for tea later. They are also going to complete the mock plane crash activity and develop their SOS skills. The weather this morning was glorious and clouded over this afternoon but no rain.
Almost 9:00pm and the children are having their hot chocolate and a story from the Bushcraft staff. They are tired from their busy day and looking forward to the activities tomorrow before heading home. Estimated arrival time back at Westendel is 4:15pm, traffic permitting. We will contact you via text if this changes, once they are on their way back. Mrs Edgar
Year 5 Bushcraft Trip Update – Friday
Another good night, 15 boys and 6 girls decided to sleep outside under the canopy! The children have enjoyed pancakes with a range of topping such as mixed berry compote with chocolate buttons for breakfast. The tents have been emptied and all bags packed up ready for coming home. This morning the children are trap making and completing the Bushcraft challenge. Keep an eye on here for for their departure time from Bushcraft around 3:00pm. Mrs Edgar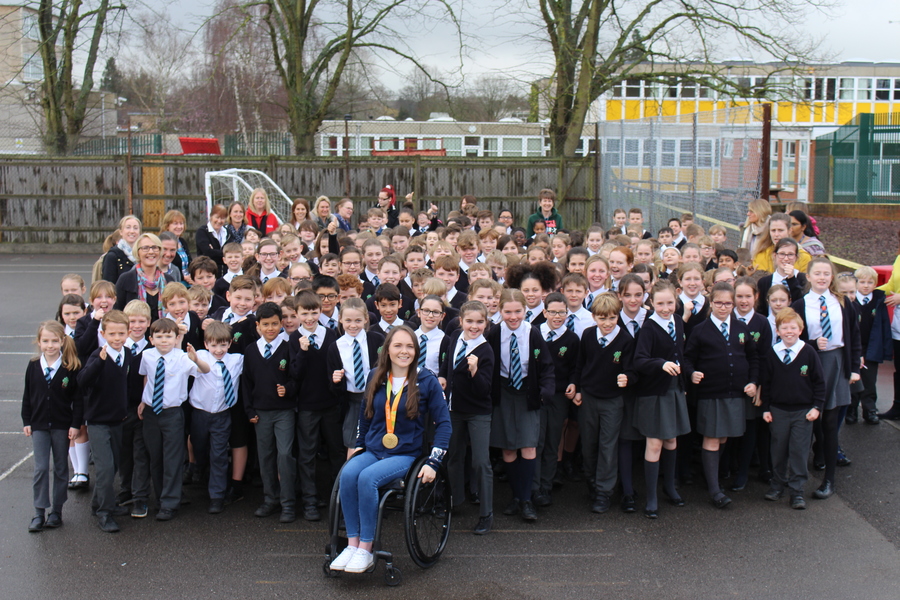 Inspirational British Paralympian Gold Medallist, Lauren Rowles MBE, visits Westende.